Cancel free of charge - book without risk!
Would you like to book your holiday in a relaxed manner without having to worry about whether and how you can rebook or cancel if Corona throws a spanner in the works?
No problem: In the event of travel restrictions due to Corona, you can rebook or cancel free of charge at any time. This applies to everything you book with us - regardless of whether it is a holiday apartment or bed and breakfast.
Book without risk:
if the following conditions apply to your booked stay, you can rebook or cancel free of charge.
There is an official travel ban, travel restriction or travel warning for your place of residence or for us due to corona
You or your partner or children must be in quarantine at home (proof required)
You are traveling from abroad and cannot travel due to a border closure
You or the person(s) with whom you share a holiday apartment/room must be in an officially ordered quarantine (proof required). If you have booked several apartments/rooms, the regular conditions apply to these rooms.
The fact that proof of vaccination is required or that tests for unvaccinated and non-recovered people are subject to a charge is not a reason for free cancellation.
Despite everything, we recommend taking out travel cancellation insurance.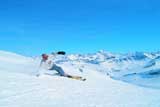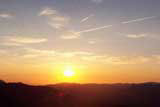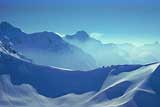 Recommended house by VEVO e.V
Member of local landlord association
Oberstdorf and surroundings.
Our aim: To give our guests an outstanding service,
with insider tips known only to locals.